FAQs for Your Baltimore Helicopter Tour Company
"Top notch crew. Always professional and out going. You will be amazed at all the awesome sights in the area. Do it, because you will regret it if you don't!!!"
"Freddie is an amazing pilot that really talks you through your experience! It's a blast!! Highly recommend."
"Great time!! Would definitely do it again, and recommend to friends/family!"
---
1D.C. Tours/airspace
There are actually no tour operators that conduct tours of any kind over, or around, Washington DC. This is due to the events that occurred on 9/11/2001. The FAA established a restricted airspace allowing only a handful of authorized aircraft to conduct operations within that area.
2Safety in and around helicopters
Helicopters, while being a safe and fun way to tour the city, also have important safety measures that must be adhered to. The most important things to remember when around a helicopter is to never approach or exit away from the helicopter from the rear. Always listen to your pilot and the safety tips they provide. Never open the door in mid flight or stick, or throw, anything out the window (yes, this includes selfie-sticks!).
3Charters
While Charm City Helicopters does not provide charter flights personally, we are partnered with Grand View Aviation, who does conduct charter operations. Please call for more details!
4Do I need a reservation to take a tour?
Charm City Helicopters is happy to accept walk-ups Friday, Saturday, and Sunday's. However, a reservation is needed Monday-Thursday or just to guarantee everyone in your group to have a seat on the day you want to take your tour.
5How do I make reservation?
6How do I book a private tour with no one else on the helicopter?
When you call to book your once in a lifetime tour experience with Charm City, simply request a private tour and we will discuss the details of that tour with you.
7What methods of payment are accepted?
Cash or Credit will be accepted for payment. We accept all major credit cards. If paying with credit, your payment will be taken at the time of booking so please have that ready. If paying cash, we'll hold a major credit card until the day of your flight so also please have that ready when booking your once in a lifetime tour!
8Do you sell single seats?
Yes!
9During what hours are helicopter tour flights conducted?
Charm City Helicopters operates daily by Reservations on Monday, Tuesday, Wednesday, Thursday, AND walk ups and reservations on Friday, Saturday, and Sunday's. from the hours of 11:00 am until 8:00 pm.
10Where are you located? How do I get there?
Charm City Helicopters is located at 1800 South Clinton St. on Pier 7 in the Inner Harbor. You can also access the Pier easiest via The Water Taxi if you prefer! Please ask for details on entry and exit for the property when booking your tour.
11Do you offer Air condition in Summer or Heat for the Winter?
Yes, we have the coldest Air Condition for Summers and the warmest Heating to keep you warm in the Fall and Winter!
12Do we book the dinner for the dinner packages or does Charm City book it for us?
13May I choose my aircraft or my seat?
Seating is based on weight and balance computations for the safety of our aircraft and or passengers, please call for specific details!
14What happens if there is bad weather?
Weather, while being completely out of our hands, but that doesn't mean your tour has to be! We are happy to reschedule for you, free of charge, if inclement weather interferes.
15Are there any other circumstances where my helicopter tour flight would be delayed?
Charm City Helicopters prides ourselves on our hard work ethic and punctuality, however delays can occur from time to time do to various reasons such as weather ( including winds, low clouds, etc), a previous tour departing late, temporary flight restrictions, etc.
16What can I bring on the helicopter?
We ask that you wear comfortable shoes, weather appropriate clothing, sunglasses for sunny days, a purse, and a camera, or video camera if you wish!
17Why do I need to show up 15 minutes prior to my tour?
Charm City works hard to provide a safe, fun, and time efficient environment. The 15 minute buffer allows us to provide a thorough safety briefing and answer any questions you may have on the day of your tour. This also provides our guests a little extra time in locating our facility if they are unfamiliar with the area, this ensures an on-time departure!
18Will I be able to take pictures or video?
Yes! We encourage our guests to take as many pictures and videos as they would like! Please tag us as on Instagram #FlyCharmCity @CharmCityHelicopters and Facebook as well!
19How is the tour narrated?
Our pilots here at Charm City are well versed in the area, while we are not scripted, we allow our pilots to share their knowledge of the history of our city in their own way making each tour unique and informational!
20What does the complimentary shuttle/water taxi look like?
Charm City Helicopters is excited to announce that we have partnered with Baltimore's very own Water Taxi! They will be providing a unique boat specifically to be used with our company that is white and blue. Please call if you have further questions!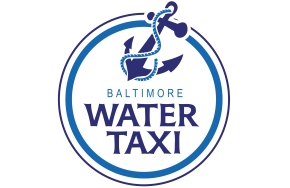 21What are the requirements for my child to qualify as a lap child, meaning that he/she may fly along with me on my lap without being required to purchase a seat for the child?
A child qualifies as a lap child if they are under the age of 2 years old and/or under the weight of 45 pounds per safety regulations.
22How does Charm City Helicopters verify the age of a child to determine if he/she qualifies as a lap child?
Charm City helicopters will ask that you provide a birth certificate or some kind of viable verification for proof of the child's age if under the age of 2 years old. This is an FAA regulation for the safety of our passengers.
23What should I expect on my helicopter excursion?
24Is there a charge if we have to reschedule our tour with Charm City Helicopters?
We ask for a 48 hour notice if you need to reschedule, which will be free of charge. However, due to the high demand in reservations for tours, any cancellations or reschedules within the 48 hour period will be subject to fees.
25I'm handicapped or in a wheelchair, Can I still take a helicopter tour?
Absolutely! Charm City Helicopters caters to all passengers! While we cannot take the physical wheel chair on the helicopter we do offer assistance as necessary. Please call us for details!
26I use an oxygen tank for medical necessity - can I bring it on my flight?
Yes, an oxygen tank may be permitted on the flight if necessary!
27Are service animals permitted on helicopter flights?
Please call for details!
28Can pregnant women fly?
Yes, however, we recommend checking with your doctor prior to your flight for safety precautions.
29What's the best time of day to fly?
Anytime! Literally any time of the day provides different qualities whether it's a beautiful sunrise or sunset, or afternoon flight showing the hustle and bustle of our lovely city.
30What should we wear?
We recommend comfortable clothing that is suitable for the current weather conditions.
31Do you operate every day?
Charm City Helicopters will fly every day, all day weather permitting. Reservations must be made for week day flights.
32Do you operate on holidays?
Absolutely! The holidays in our city offer unique once in a lifetime sight seeing experiences whether it's a parade or the beautiful Christmas lights!
33Can we wait until arriving in Baltimore to reserve our seats?
Yes! We are happy to take reservations whether they are months in advance or only a day away. We are here for you!
Why Charm City Helicopters?
A company owned and founded by pilots, so we know what it takes to provide you with an exceptional helicopter tour of Baltimore, MD and the surrounding cities. Charm City Helicopters in the only helicopter company actually located in Baltimore City and pride ourselves on our ability to provide everyone with the aerial experience unlike any other! We fly a safe and comfortable 407 aircraft with custom designed floor to ceiling convex windows, air conditioning, heating, and noise canceling headsets. We want to make sure that you are not only paying for the experience but the quality of your Baltimore helicopter tour as well!
Charm City Helicopters offers a variety of year round tours as well as loaded package tours servicing the following cities:
Schedule Your Helicopter Tour Today
Charm City Helicopters is ready to lead you on a Baltimore helicopter riding experience like you have never seen! If there are further questions you would like to know, please reach out to us directly and will be happy to assist you!
Schedule your next Baltimore helicopter tour by filling out a contact form or calling us at (410) 707-1013. We can't wait to show you why we are the leading helicopter tour company in Maryland!