Package Tours
You want the whole package? Now you're thinking like us and we have just the package for you. Whether you want a strong experience to compliment the most important question you will ever ask someone and increase the chances of a "yes," or if you simply want to show someone special that you want them to be happy, really happy, we have it literally all covered. Our Package Tours offer dinner and wine at your choice of either of our Partner's restaurants, Fogo De Chao or Phillips Seafood, transportation to and from the Heliport Pier, and one incredibly special flight at a duration of your choice. You have gone top notch!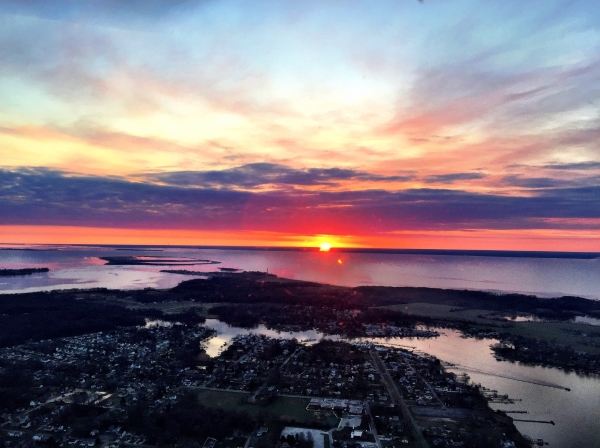 VIP Dinner with Helicopter Tour Package
Feeling awesome or perhaps you're in the doghouse? Either way our VIP Dinner and Helicopter Tour Package is an amazing way to show your significant other or special friend an incredible Baltimore evening. We partnered with some incredible restaurants to make for an unforgettable evening. All of your wine & dinner is taken care of with your package, so you have nothing to worry about except having a great night.
---
Engagement & Anniversary Tour Package
You've done it… You cannot be outdone. You have the ring, you have the boat or limo, and now you have the helicopter. She should probably say yes. Our bet's on you! Our Engagement & Anniversary Tour Package will take you and yours already unforgettable night to literally the next level, the sky.
Our entire package will make your proposal or anniversary something to brag about. Charm City Helicopters loves wows, so we partnered with Baltimore's best to give you that wow night! Your Engagement & Anniversary Tour Package includes….
---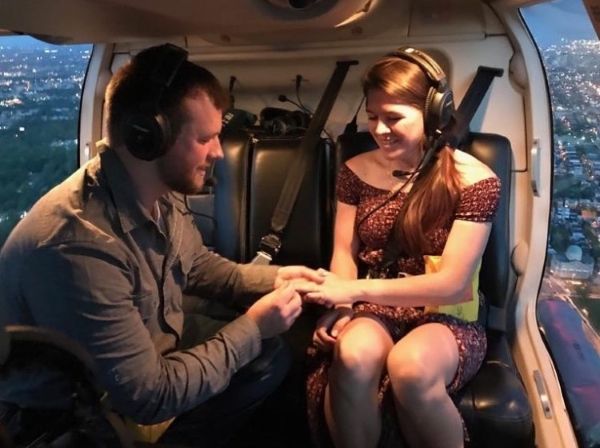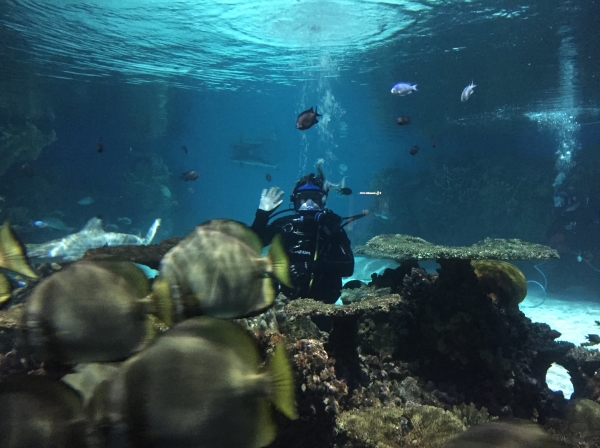 Fly & Dive Package
The Fly & Dive says it all! If you are a hand-on and adventure seeking person, this once in a lifetime package is perfect for you as this day will be legendary and truly stand out in your life full of amazing memories. Start your afternoon with an epic helicopter aerial tour of Baltimore and/or Annapolis followed by an extremely rare opportunity to scuba dive inside the National Aquarium located in Baltimore!
---
Dinner Cruise & Helicopter Package
Water covers 2/3rds of the Earth, the sky covers 100% of the Earth. Relax and explore both while wining and dining! Our Dinner Cruise & Helicopter Package allows you to have an amazing evening with Spirit Cruises and Charm City Helicopters as you float across the sky and then ride along the waters of Baltimore.
During warm months, combine this package with our Water Taxi Ticket and never even touch the pavement, except on landing! You can embark on the Water Taxi in Baltimore's Inner Harbor and ride to the Heliport, go for your helicopter tour, take the water taxi back to the Inner Harbor, walk a few steps, and then depart on your evening dinner cruise. Doesn't get much better than that!
---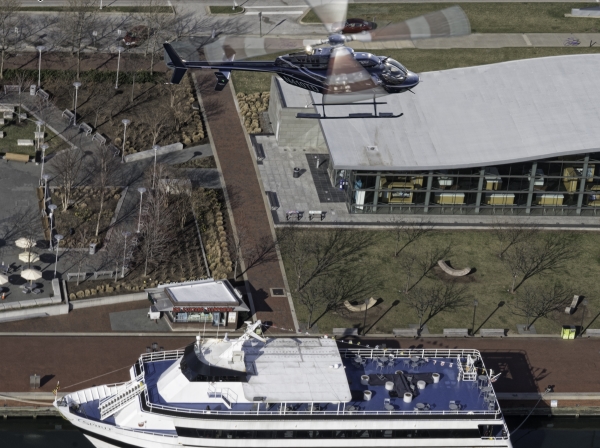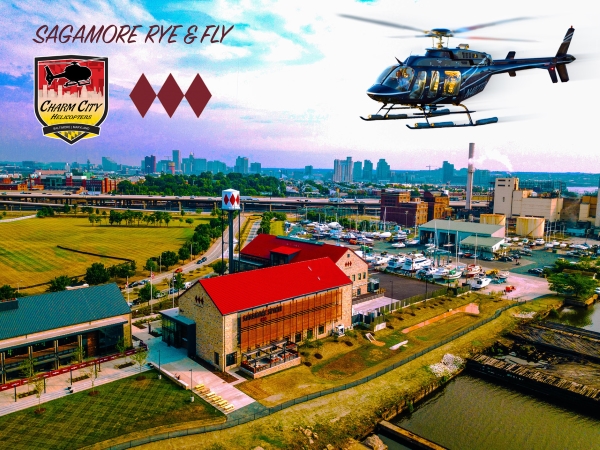 Sagamore Rye & Fly Package
After a one-hour tour of Sagamore Spirit Distillery, you will be picked up in your very own helicopter at the distillery itself! Charm City Helicopters will lift you into the air and into the skies above Baltimore on one of two tours we offer with this package, obviously left to your choosing. Select either our incredibly popular 12- 15 minute Destination Baltimore Tour for a Raven's eye view of Baltimore's most popular landmarks, or our special edition 30 – 35 minute Sagamore Experience Tour that takes you to Baltimore County to see Sagamore Farm, the spring house where the water that turns into Sagamore Rye is located, as well as mimic its journey down Route 83 followed to the city where we will then fly you around some of Baltimore's greatest sights before we drop you back off at the Sagamore Spirit Distillery for you dining experience at Rye Street Tavern… now that's an entry!
---
Why Charm City Helicopters?
Regardless of what type of package you choose, you will be sure to get at least one thing that is similar between them all, an exceptional and quality helicopter experience. Our company was founded and is owned by pilots, so we understand what is needed to give our customers the helicopter tour of a lifetime! Our number one priority is ensuring your safety, comfortability, and enjoyment!
Schedule Your Baltimore Helicopter Tour
Enjoy the Charm City Helicopter experience from a bird's eye view and book your Baltimore helicopter tour today! If you'd like to know more about pricing and/or procedures, be sure to visit our FAQs for more information.
Fill out an online contact form or give us a call at (410) 707-1013
.