Seasonal Tours
Tis' the Season! Limited-time seasonal helicopter tours are some of the most special experiences that we have available. Winter is actually one of our favorite times to fly, allowing amazing crisp visibility and early nightfall's allowing us to offer amazing helicopter rides above the lights. The cheer of Christmas extends into the skies, giving us the opportunity to show you 34th street in Hampden for a very special few weeks around the best time of year, departing nightly..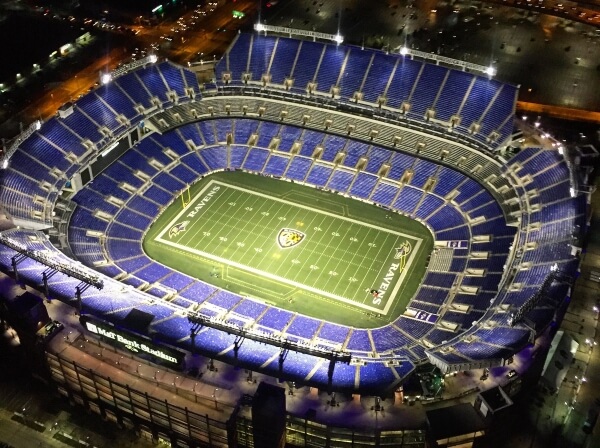 Star Bright City Light Tour
(November - March only)
One of the most beautiful helicopter tours we offer, flying over downtown Baltimore where the city lights fade into the star lights above. Watch the metropolitan lights sparkle off the water around the heliport as you float into the air and around the downtown buildings that make up the skyline of Baltimore. Pick any of the year-round tours we offer and lift towards the stars on an unforgettable sightseeing tour that will undoubtedly wow you from takeoff to landing.
---
Christmas Lights Package
(November - December only)
Christmas time not only delivers presents and a time of cheer, but absolutely stunning views of the Christmas lights from above. Driving around the neighborhood looking at lights is fun, but wouldn't you rather take a helicopter ride over an entire city full of Christmas lights and have a blast?
Our Christmas Lights Package will carry you past the Christmas lit Monument in Mount Vernon (Baltimore) and over to the rooftop decks coated in Christmas lights along to the star of the show, 34th Street in the Hampden section of Baltimore. See "Christmas Street" like never before and snap some pictures for your unsurpassed Christmas card!
---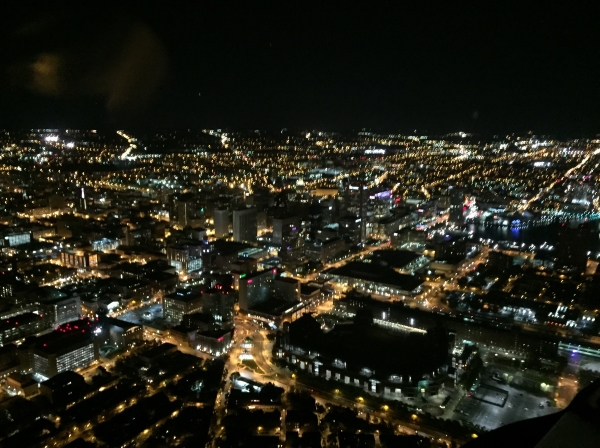 Why Charm City Helicopters?
Our company was founded and is owned by pilots, so we understand what is needed to give our customers the helicopter tour of a lifetime! We also fly a comfortable 407 aircraft with custom designed floor to ceiling convex windows, air conditioning, heating, and noise cancelling headsets.
We want our customers to understand that their safety is our priority. Our experienced pilots will make sure you are safe, prepared, comfortable, and satisfied from the very first minute. Prior to your helicopter tour over Baltimore, feel free to check out our FAQs for some more information.
Reserve Your Helicopter Tour in Baltimore
Charm City Helicopters is prepared to show you the city of Baltimore, Annapolis, and Washington, D.C. with a visually memorizing helicopter tour like you've never experienced. If you're looking for additional helicopter tours, take a look at some of our other packages!
Schedule your next Baltimore helicopter tour by filling out a contact form or calling us at (410) 707-1013. We can't wait to show you why we are the premier helicopter tour company in Maryland!