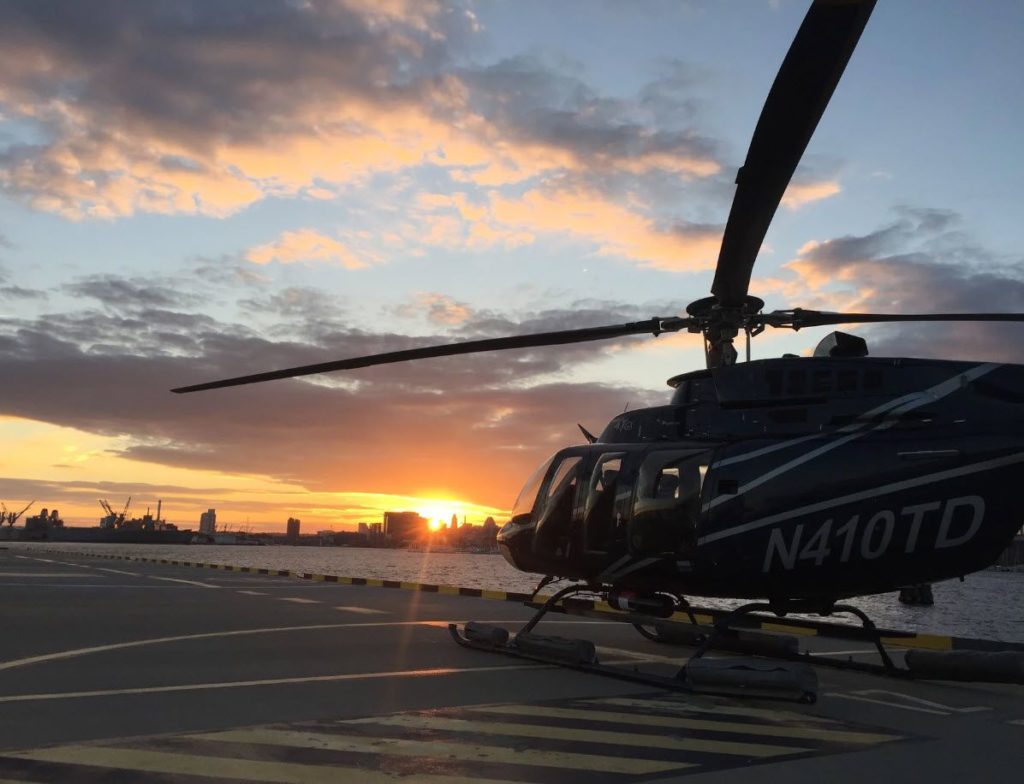 Nothing turns heads and excites the imagination quite like a helicopter. They give us our live traffic reports, rescue stranded hikers, and deliver life-saving supplies after natural disasters. As children, many of us probably dreamed of piloting a chopper. Yet it's easy to take these amazing feats of human ingenuity for granted.
On Sunday, August 20, 2017, everyone can stop and marvel at helicopters as part of World Helicopter Day. It's a day to learn about the people and technology that make them fly, and of course, to see your city from a new vantage.
Why Celebrate World Helicopter Day?
With just about every kind of food getting its own holiday, why not celebrate the amazing engineering of vertical flight? This year marks the third annual celebration, with people all over the world visiting their local helipad to see, learn about, and ride a helicopter.
Everybody knows who the Wright Brothers were, but fewer know the history of helicopters. Leonardo da Vinci himself sketched concepts of a helicopter machine, as did many ancient civilizations. Many designs and prototypes were attempted over the years before Igor Sikorsky successfully created the modern helicopter.
Today, the World Helicopter Day organization reports that more than 500,000 people are employed in the helicopter industry. More than 56,000 choppers take flight around the world.
World Helicopter Day 2017 is a great opportunity to learn about and appreciate the aeronautics of helicopters, as well as the engineers, mechanics, technicians, and pilots who fly them.
World Helicopter Day Events
People celebrate World Helicopter Day by visiting a heliport, and if you wish, going up in the air for a helicopter tour to experience the thrill and sights from above. Crews and pilots can explain how everything works and give you an up-close look at a real chopper.
For 2017, official events are taking place in Australia, Scotland, Hong Kong, and around the world. There's a heliport in just about every city, though, so feel free to contact your local helicopter tour company to see what's happening on the ground and in the air.
Tour Baltimore on World Helicopter Day
Charm City Helicopters offers aerial tours of Baltimore all year long, so if you can't make it out on August 20 for World Helicopter Day, you're always welcome to book a tour for a special occasion or "just because."
World Helicopter Day is a great excuse to have a phenomenal, eye-opening experience that gives you a new perspective on Baltimore. Located just off Route 95 at Pier 7, we have the perfect location for short helicopter tours of downtown or extended tours of the Baltimore and Annapolis area.
See our Bell 407 helicopters up close, meet the pilots, and get ready to make some incredible memories—browse our Baltimore helicopter tours or contact us for more info.