Getting to Baltimore's Helicopter Tour Company
Charm City Helicopters is the only helicopter tour company based physically in Baltimore City while being conveniently located in Canton, only two blocks off route 95, allowing you easy accessibility within minutes. We are very lucky to have the best of both worlds – get to us by the water or by land via any of our partners or you can simply drive yourself!
We provide our customers of Baltimore, Annapolis, and Washington D.C. helicopter rides and views of these beautiful areas with a passion. Our company is founded and owned by pilots, so we know exactly what it takes to provide an exceptional helicopter tour in Baltimore and the surrounding cities. Which is why we want to make it as easy possible for you to come out and some enjoy helicopter rides and enjoy the aerial experience of a lifetime with Charm City Helicopters!
Contact us today and book your next helicopter tour!
Charm City Helicopters Transporting Methods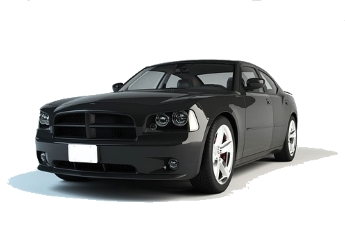 Drive Yourself
Cost: Just Your Gasoline!
Have enough style already? Drive your own car at Pier 7 in a location that could not be more convenient for your next Baltimore helicopter ride, and its free parking! Free tour bus parking is available as well! Charm City Helicopters is located in Baltimore, MD and is only a couple blocks off route 95 in the Canton Waterfront area. We are situated less than 3 miles driving distance from the Inner Harbor, making it easy to get to and from your hotel or Baltimore location.
Although our helicopter tours and transportation methods are timed and reserved, sometimes the ease and convenience of driving your own is worth it. No matter what form of transportation you take, we are just glad that you coming out for a Baltimore helicopter ride of lifetime with Charm City Helicopters!
---
Coming Summer 2017: Courtesy Shuttle
Choosing Charm City Helicopters
Baltimore is a marvelous city and Charm City Helicopters wants to make sure you get to experience that with our helicopter tours. Along with the city of Baltimore, we also offer marvelous helicopter tours of Annapolis and Washington, D.C. At Charm City Helicopters, we pride ourselves on our amazing helicopter rides but we want our customers to understand that their safety is our priority.
Our experienced pilots will make sure you are safe, prepared, comfortable, and satisfied from the very first minute. Prior to your helicopter tour over Baltimore or any of our other tours, feel free to check out our FAQs for some more information.
Book Your Baltimore Helicopter Tour
Charm City Helicopters is the trusted helicopter company in Baltimore, MD. Let us show you the ultimate aerial experience up in the skies of the Charm City. Get started and check out some of our helicopter tour packages!
The friendly and knowledgeable staff at Charm City Helicopters will be able to provide you with any information you are looking for along with any special accommodations you may need.
Book your reservation by filling out our online contact form or giving us a call at (410) 707-1013.