Signature Tours
Our signature packages launch from our home base and Baltimore City's only Heliport, Pier 7! Relax and enjoy the scenic Baltimore skyline as you lift from an overwater pier and into the air from one of the most picturesque locations in the city. Charm City Helicopters has partnered with the Baltimore Water Taxi, allowing you to avoid the roads and take the leisurely boat ride and enjoy the city from both the water and the air.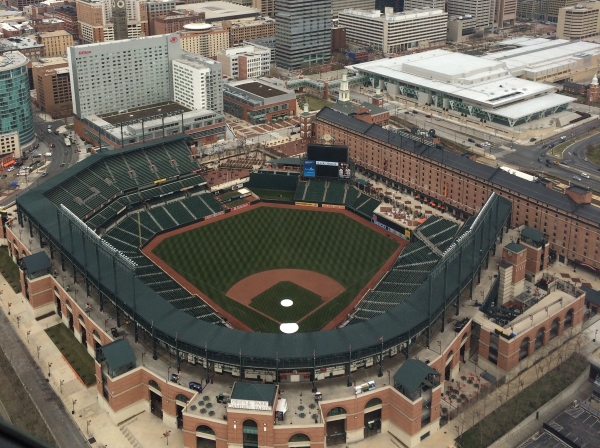 Destination Baltimore Tour
(Flight Time: 12-15 minutes)
You will emulate pure excitement as you depart the water and take to the skies in our fantastic Destination Baltimore tour. Experience the aerial beauty of downtown Baltimore as your journey through the skies which will deliver spectacular views of the Inner Harbor, Historic Fells Point, Baltimore's professional sports venues, and many other iconic monuments. On departure and arrival over the Northwest Harbor, you will have the exclusive and absolute best view of Fort McHenry from a bird's eye view, original location of the Star Spangled Banner. All of this and more of the historic Baltimore skyline makes this tour a must for any visitor!
---
Charm City Tour
(Flight Time: 18-20 minutes)
For those of you that want to journey through the sky a bit more, our most popular tour, Charm City Tour will carry you through the slipstream above Baltimore and above most all of the sites worth seeing. You will see everything listed in the Destination Baltimore tour plus the Baltimore Zoo, Pimlico Race Grounds (home to Preakness and is one of three keys to the US Triple Crown), Hampden, and Johns Hopkins University. Experience everything our favorite tour has to offer as well so much more of Baltimore without sitting in the traffic!
---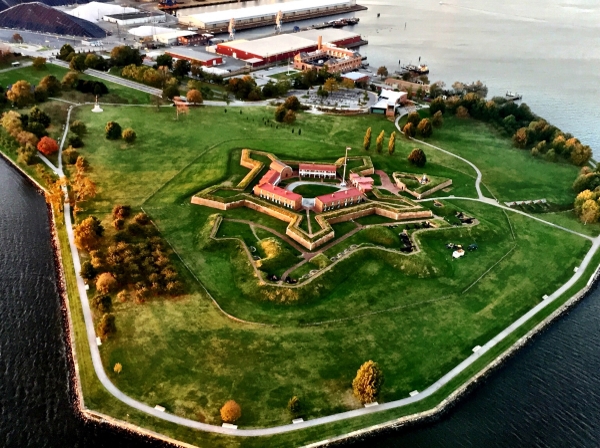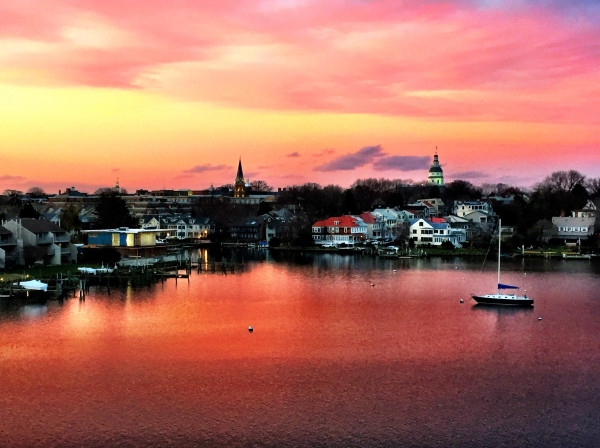 Baltimore - Annapolis Skyway Tour
(Flight Time: approx. 30 minutes)
Takeoff in our helicopter on a sightseeing journey like never before. See the Chesapeake Bay and experience two amazing Maryland cities on one incredibly scenic tour! Marvel at the beauty of the Maryland's Chesapeake Bay as you make your way through the sky towards a bird's eye view of the splendid architecture of downtown Annapolis before making your way back up the bay to get a downtown helicopter sightseeing tour of Baltimore. You will see everything listed in the Destination Baltimore tour, plus the scenic Key Bridge, the United States Naval Academy & Stadium, Annapolis Marina, The Maryland State House, and plenty more!
---
Custom Helicopter Tours in Baltimore
Do you want to see even more on a helicopter tour or maybe just some landmarks in particular? You're in luck! Charm City Helicopter tours offers custom helicopter tours for you and guests.
Contact us today to learn more!
Why Charm City Helicopters?
Our company was founded and is owned by pilots, so we understand what is needed to give your customers the helicopter tour of a lifetime! Charm City Helicopters flies a safe and comfortable 407 aircraft with custom designed floor to ceiling convex windows, air conditioning, heating, and noise canceling headsets.
Book Your Helicopter Today
Our year round helicopter tours are perfect for any season and occasion! If you are looking for more than just a helicopter tour at Charm City Helicopters, be sure to take a look at our exciting package tours.
Schedule your next Baltimore helicopter tour by filling out a contact form or calling us at (410) 707-1013. We can't wait to show you why we are the premier helicopter tour company in Maryland!