Helicopter Tours in Baltimore
One of the most beautiful flights we offer, flying over downtown Baltimore where the city lights fade into the star lights above. Watch the metropolitan lights sparkle off the water around the heliport as you float into the air and around the downtown buildings that make up the skyline of Baltimore. Pick any of the year-round helicopter tours we offer and lift towards the stars on an unforgettable sightseeing tour that will undoubtedly wow you from takeoff to landing.
If you are looking for the helicopter ride in Baltimore of a lifetime, then our City Lights Tour is the package you are looking for! Our helicopter tours are perfect for all occasions and people of all ages. Whether you are looking for a family helicopter ride or an intimate tour for two, this tour of Baltimore at night provides the most breathtaking views for everyone to enjoy.
If you would like to reserve your spot with Charm City Helicopters contact us online or give us a call at (443) 973-6296.
Our Helicopter Tour Pricing
Flight Time Varies Depending on Tour Selected
(+$10 per person heliport fee)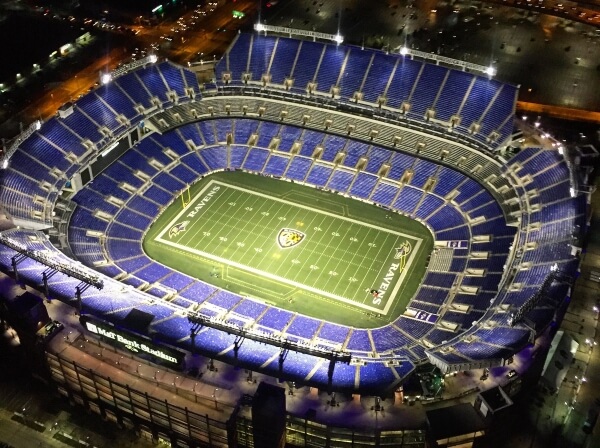 Flying with Charm City Helicopters
At Charm City Helicopters, we pride ourselves on providing our passengers with the highest quality experience with safety at the forefront. Because we are owned and operated by pilots, you can be assured that when you fly with us, you are flying with the best!
Our spacious and comfortable helicopter rides reaffirm our commitment to our customers by offering them the aerial experience of a lifetime! We offer magnificent helicopter tours of Baltimore, MD along with:
Washington, DC Helicopter Tours
Book Your Helicopter Tour
Our City Lights Tour is one of the most awe inspiring helicopter rides in Baltimore you will ever experience. Create memories from the sky with family, friends, and significant others by hopping on and capturing some the most spectacular views that Baltimore has to offer.
If you do not think this is the helicopter for you, no problem! Charm City Helicopter offers plenty of other helicopter tours and tour packages. If you would like to know more or have any questions, be sure to check out or FAQs page or reach out to our friendly and knowledgeable staff!
Reserve your helicopter tour by filling out an online contact form or calling us at (410) 707-1013!